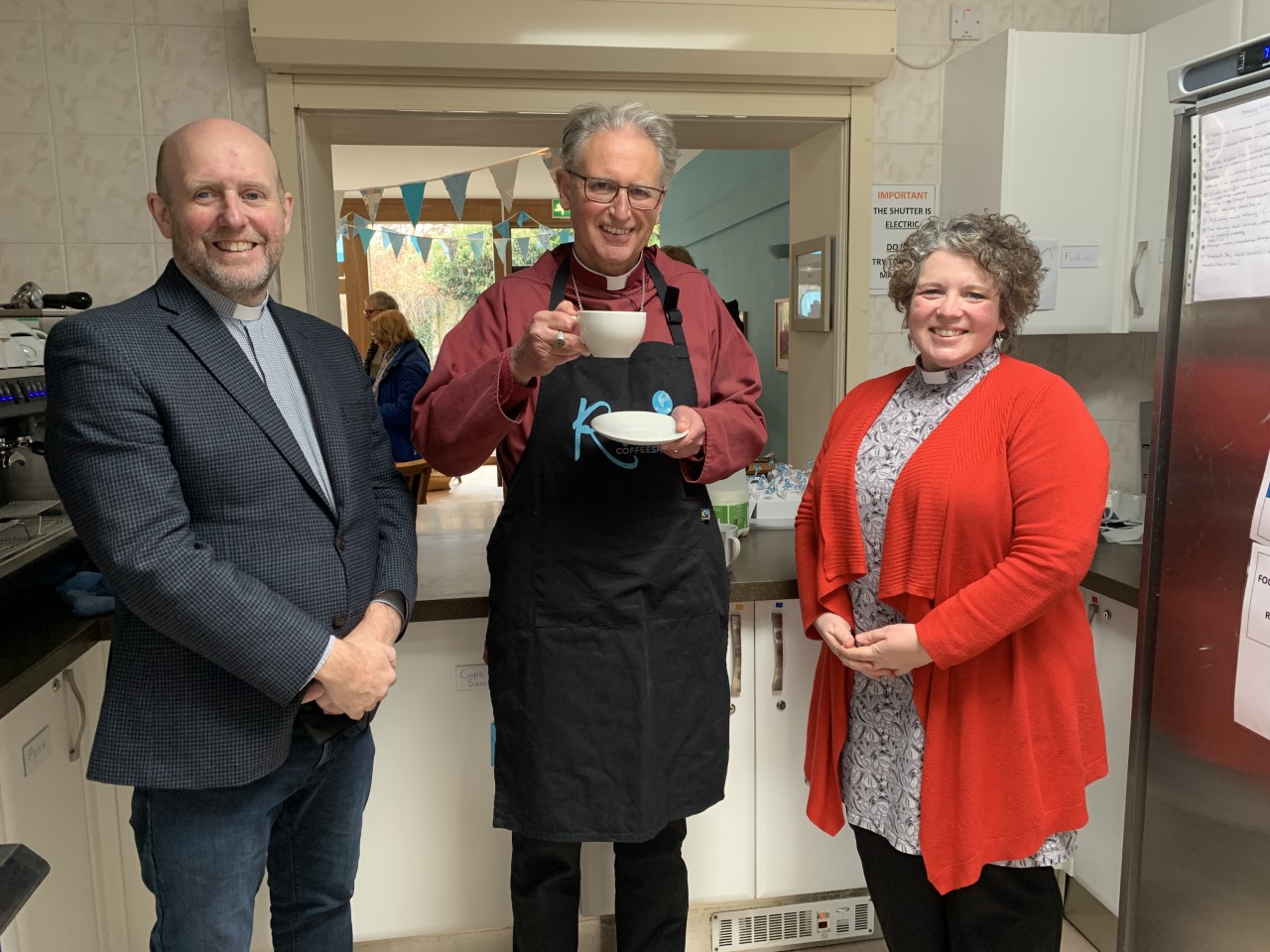 St Martin's Finham celebrated a successful first week of its new community Coffee Shop, Revive, with a visit from Bishop Christopher on Sunday 6th March. The Bishop led a service involving the whole church family and then prayed a blessing in the Coffee Shop area. He even got to have a go at making his own latte!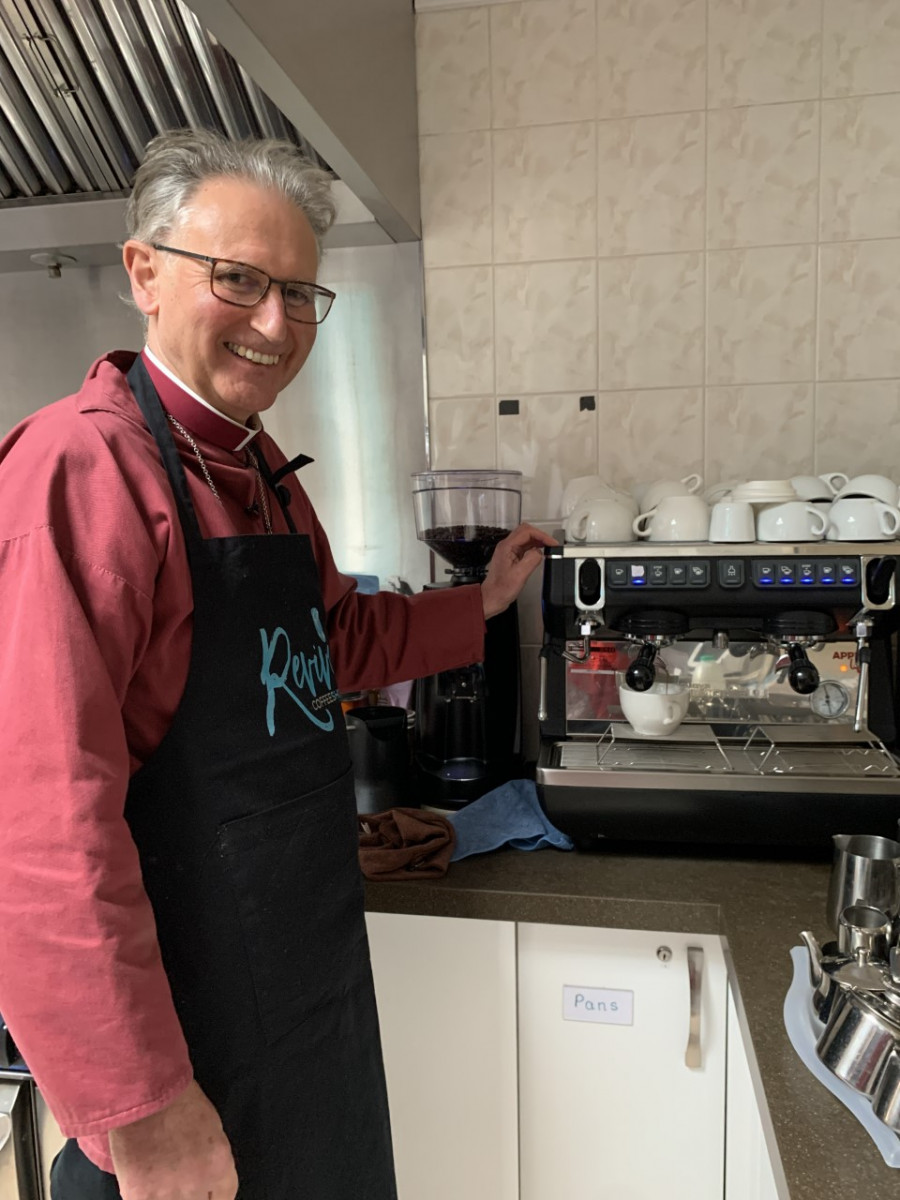 The Coffee Shop opened its doors to the public on Shrove Tuesday, 1st March, and is already proving to be very popular, with many people coming from the local community and beyond to sample the tasty homemade food and good coffee and tea.
In the first week, Ali, the Kitchen Manager and Chef, and the amazing team of volunteers cooked, baked, washed up, took orders, cleared tables, and made a total of 14 Flat white coffees, 49 americanos, 56 pots of tea, 59 cappuccinos and 71 lattes…… And all with a welcoming smile and a chat.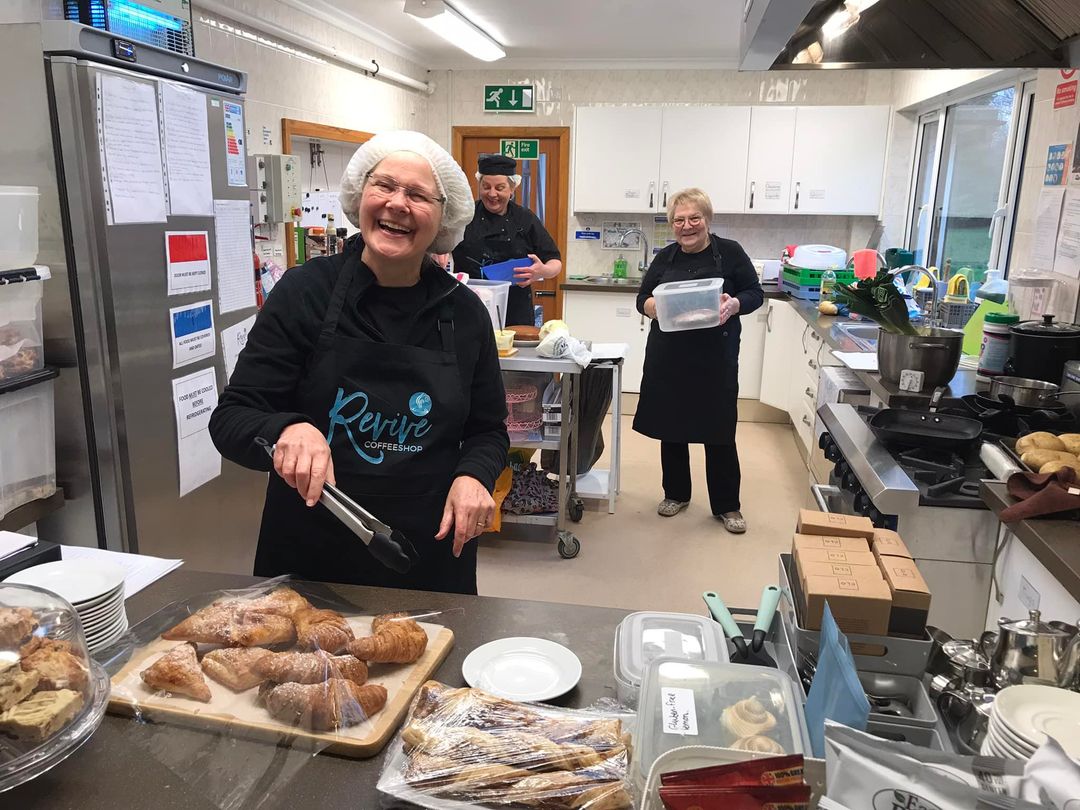 The Coffee Shop is part of a whole vision to further open up the St Martin's site to the local community, with a Repair Café, Community Gardening and a children's play area all being planned for the near future. All are designed to help the community to connect with church, God and each other in deeper, more meaningful ways that more fully share the love of Jesus as part of daily life. All are also designed to help combat isolation and loneliness that have been such an issue for so many during the last two years.
Care for our environment is also at the forefront of the Coffee Shop and other community projects, with ethical, locally-sourced produce being used wherever possible. Even the furniture has been part of their efforts to "reduce, reuse, recycle" – with beautiful tables being made from old oak pews no longer in use in the church itself and choir stalls and old lecterns being repurposed to make specials boards, panelling and other furniture.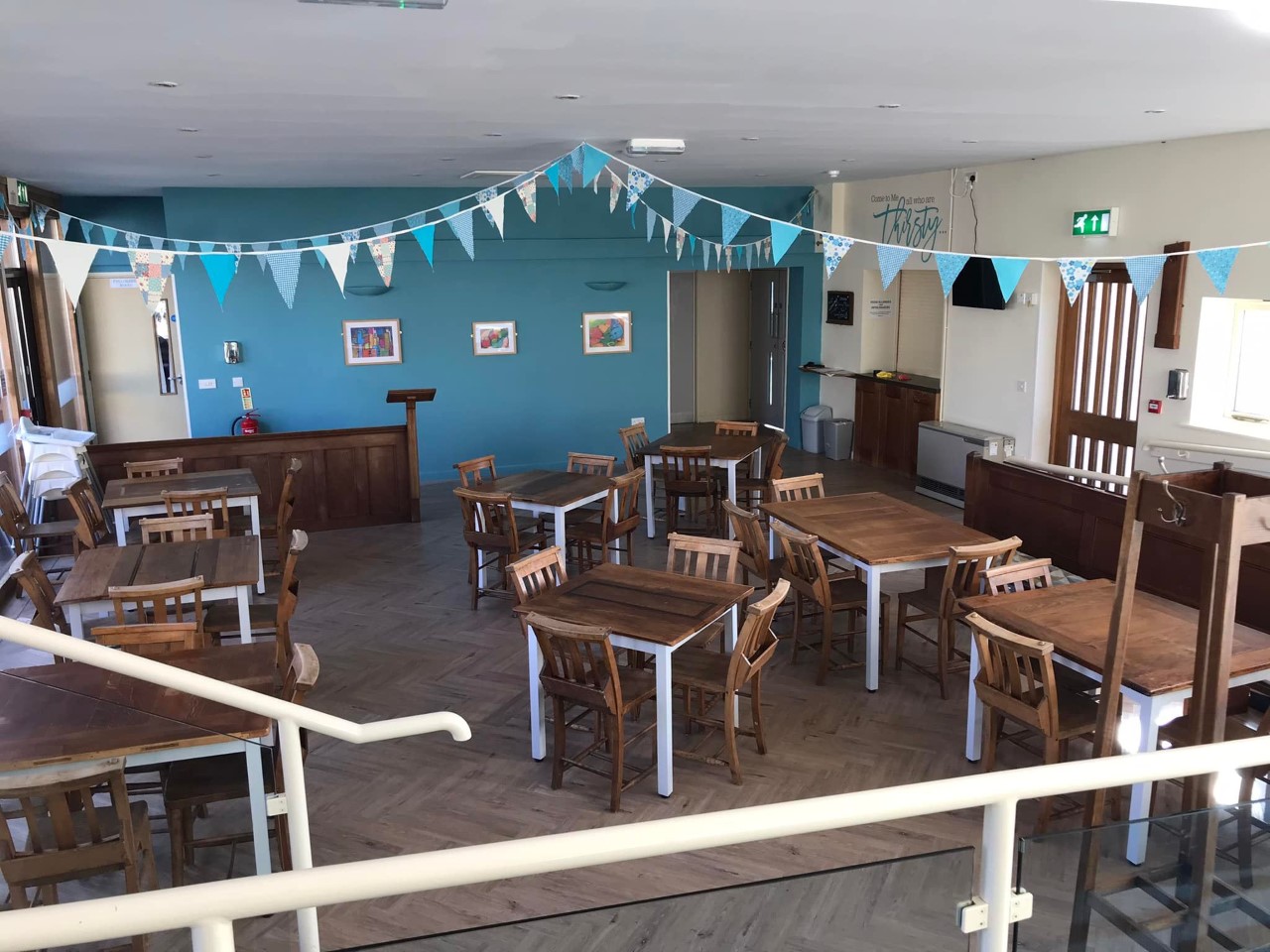 Revd Matt Taylor, vicar of St Martin's said,
"Many people connected with us online during the pandemic and have begun to see St Martin's as a place of welcome in general terms and we want to build on these strong new links with local residents and open our church site up further, allowing us to share God's love with those around us in practical as well as emotional and spiritual ways."
The church is excited to welcome people to the Revive Coffee Shop (its opening hours are Tuesday-Friday, 9am-2pm, and Saturdays, 9.30am-12.30pm) and would also love to welcome more volunteers if anyone local to Finham would like to get involved. Contact vicarstmartins@gmail.com to get involved.